The blue bag of distraction is done, felted twice, and will be taken to the leather lady this afternoon to be fitted with handles. I'll show you the end result, but it make take a little while to work our way down in her cue. And I'm back at the extreme brown shrug, which will probably be finished on the plane. Meanwhile, I finished my essay and other materials to apply for Chicago Theological Seminary. (GULP!) No idea how I would fund such a thing, especially since the deadline for financial aid for 2009 passed several weeks ago. But do you know the joke about the guy who keeps praying, "Lord, let me win the lottery. Lord, let me win the lottery." And God keeps answering, "Buy a ticket. Buy a ticket." Well, the application is my way of buying a ticket. We'll see where we go from there.
I'm also finishing up my application for the Alive in the Arts juried show in Plymouth, which will open in late Spring. I'm going to enter my "Wisconsin Scream," one of the train photos, and another image taken just a few days ago in Fremont. I'm calling it "Making Tracks." Apparently I'm feeling just a bit monochromatic. Let me know what you think.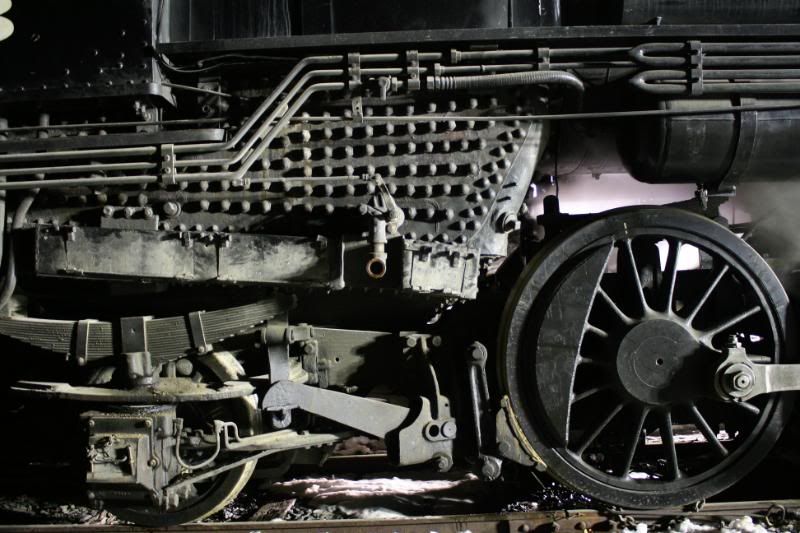 And finally, just had to share this:
http://vimeo.com/moogaloop.swf?clip_id=2539741
. I wish I had a more elegant way to paste in the link, but if you have reasonably high speed access I strongly encourage you to check it out. It's a mix-up version of the classic song,
Stand By Me
, and it's wonderful. Also, I think the old blind guy with the white beard must be what angels look like. Enjoy.