Why is it that my own kids are the hardest onest to photograph? I did my very best to insist that they sit for me in honor of Mother's Day, so I could send a portrait to each of their grandmothers. It was like herding cats to get the schedules of two working teenagers to coordinate with each other, my own availability, and the good graces of Mother Nature. A week late, I finally got them in front of my lens.
.
Unfortunately, Tasha needed a very long lag time to get ready, and refused to take my first several suggestions for poses. Then Lucas got the giggles, and made a bunch of faces at the camera while I was trying to get the
dog
to smile. Then he kept trying to go deadpan to compensate.
And wasn't looking at the camera . . .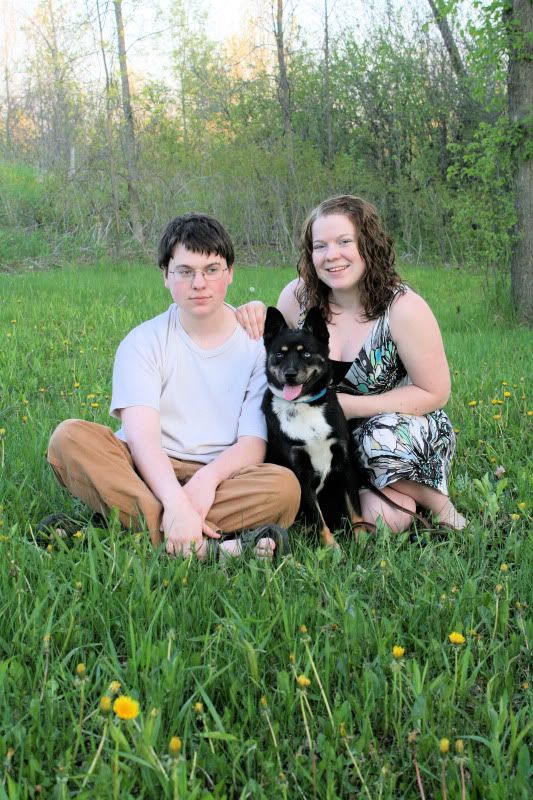 And then the
dog
blinked . . .
By the time we finally got something I liked, I was ready to throw the camera!
But I keep reminding myself that we won't have too many more times when both kids are home and we're all together. We need to savor them, even if I felt like screaming once or twice.