I am officially Christy's "Show & Tell" today, and was featured right aft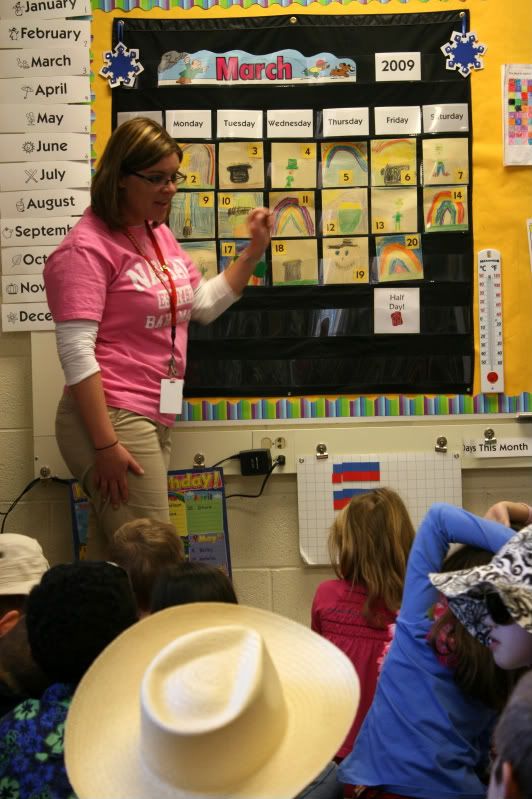 er the singing mechanical bunny, the pokemon cards and the pinewood derby car brought in by various kids. It's so neat seeing her in action! She really has a way with the kids and is clearly in her element. (Where I would say "Sit down and get to work," she'll say something like "I'll be sad if you have to stay in from recess because you didn't get your work done."
I am still convinced that I'm a much better fit in the high school than at the elementary level, but I'm having a blast being the spare adult in First Grade.