First, here's the bag I've made for the silent auction at the Women's Wild Winter Weekend retreat up at Moon Beach in March. The theme this year is "Attitude" and I got the camp director to send me this year's logo ahead of time. (That's it - the figure on the bag.) At Tasha's request, the figure is actually a pin instead of colorwork applique'd to the bag, so it can be removed when the user's attitude is a little more subtle.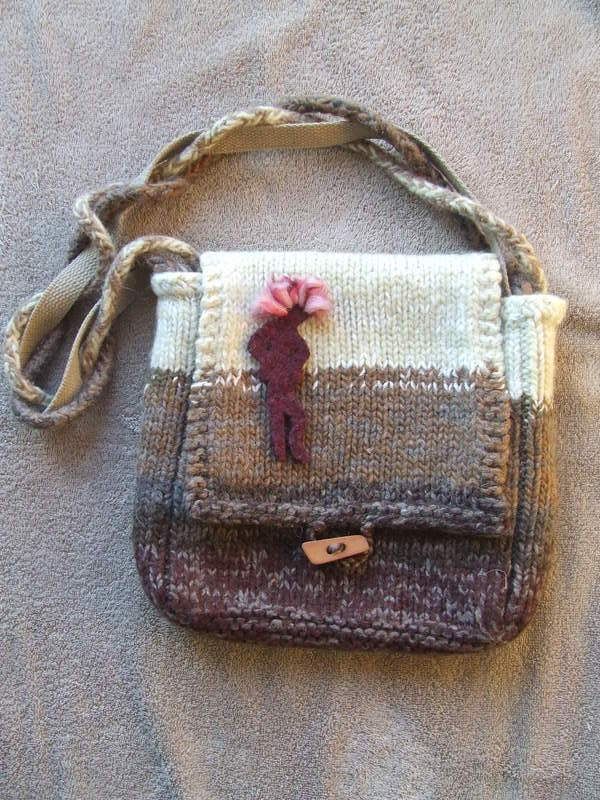 Next, here's the best of the pictures from Tasha's Snow Ball last week. She was actually in a foul mood, due to being called into work at the last minute and having to work up until just before the dance. This meant her friend did her hair in the afternoon, then she went to work and had to put her visor on over her hair, and then she had to change into her dress in the bathroom at work. I saw the dress before she bought it and thought it was fine, if a little daring. But when my baby girl walked out of the restaurant bathroom dressed like this (in below zero weather!), all I could think of was, "Jeez, that's an awful lot of chest for Dairy Queen!"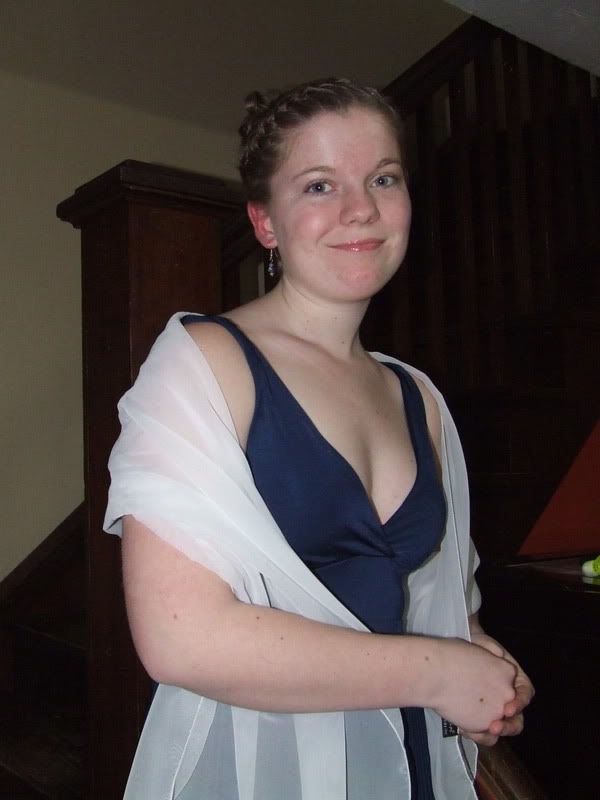 And finally, the latest shot of the cutest nephew in the world. I cannot wait to meet this little guy in Tucson in 6 weeks!
In other news, I finished weaving in the ends for the last pieces of Dad's place mat set as well as the River Rapids cloth, so I'm going to throw it all into the mail tonight. Next up: Mary Thistle's "Red Hat" cloth pattern. And maybe a cotton sweater for the little guy, above, in F. Pea's pattern. And I need to finish Julie's feather and fan baby blanket before the baby arrives in April. And I need to work on the ecclesiastical stole for RaeAnn. And of course the 50th anniversary prayer shawl. And it might be nice to finish the psychidelic mohair mobius wrap and a cotton butterfly shawl for myself before I do all that traveling in March.
Compulsive knitter? Me?