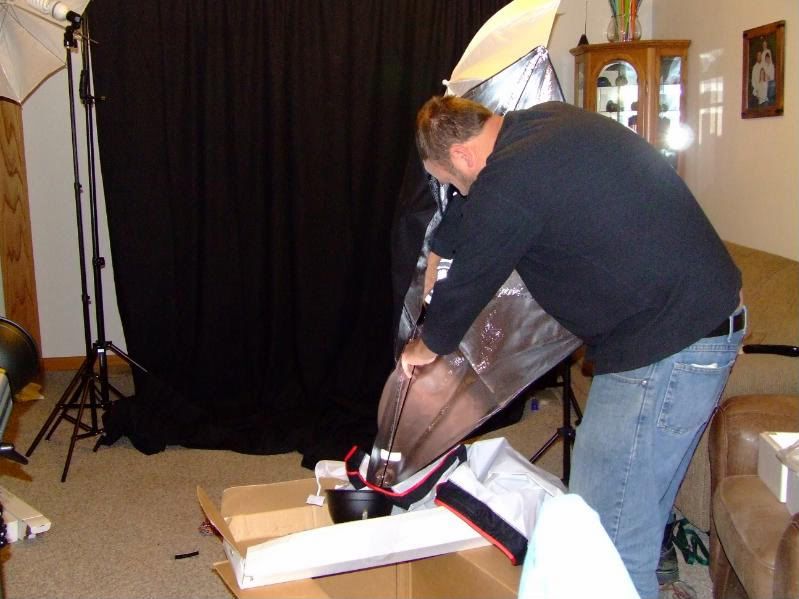 Okay, now that Rick's birthday is over (and it ended well, with him renting a convertible and tooling down the California coastal highway system, with a stop in Monterey for a fabulous birthday dinner on Fisherman's Wharf), let's get back to me. Because some really big boxes showed up late last week, and over the weekend Rick and I got to open them and play a little bit.
I've developed the lazy habit of keeping my camera on automatic, letting it choose speed and aperture while I concentrated on composition and the like. This has come back to bite me twice recently, when the camera decided to hike its speed up in dim light to the point where even the clear, sharp images were disappointingly grainy. So I need to make much more use of my tripod, and slow that shutter speed down in search of a higher quality image.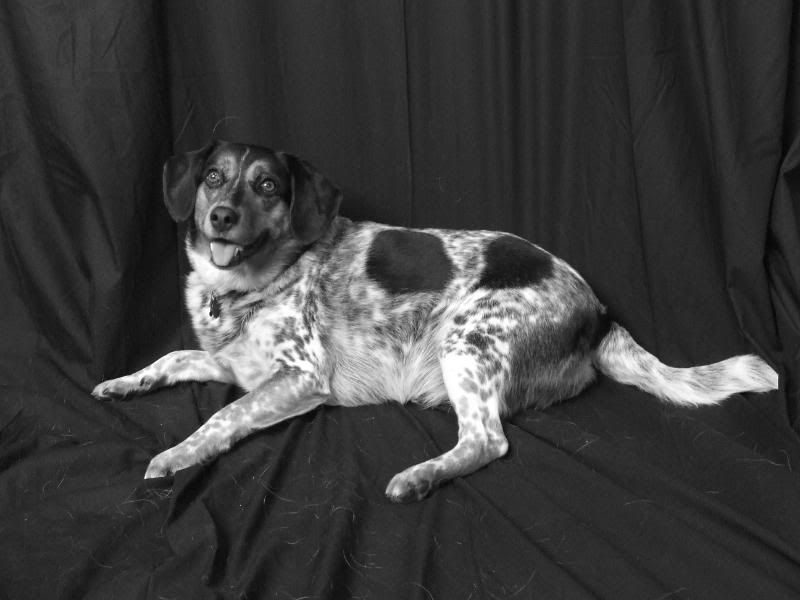 But meanwhile, I also need to play with my new lighting equipment and make sure I can be comfortable and confident with it. That's going to mean practice, and it would be much better if I can con someone in the house to modeling for me so I'm not constantly running back and forth. And I need to get a better sense of composition for large groups and working within the confinement of a backdrop.
.
Dad, thanks for the backdrops (one large and black, another smaller and a sponge-paint-like combo of bronze and violet and green). Rick, I love you even more for the studio lighting, and for helping me figure out how it actually goes together. And thanks to all my wonderful family, Nora included, for sitting around for me while I began to experiment.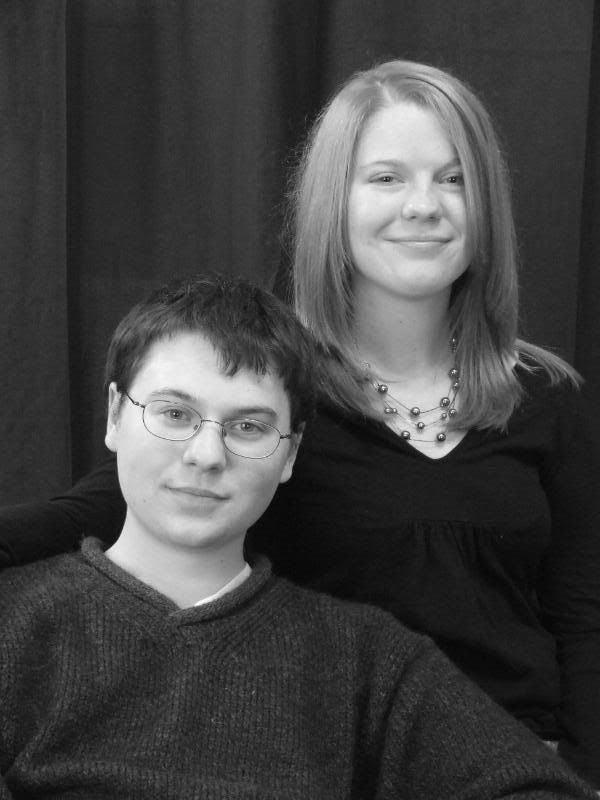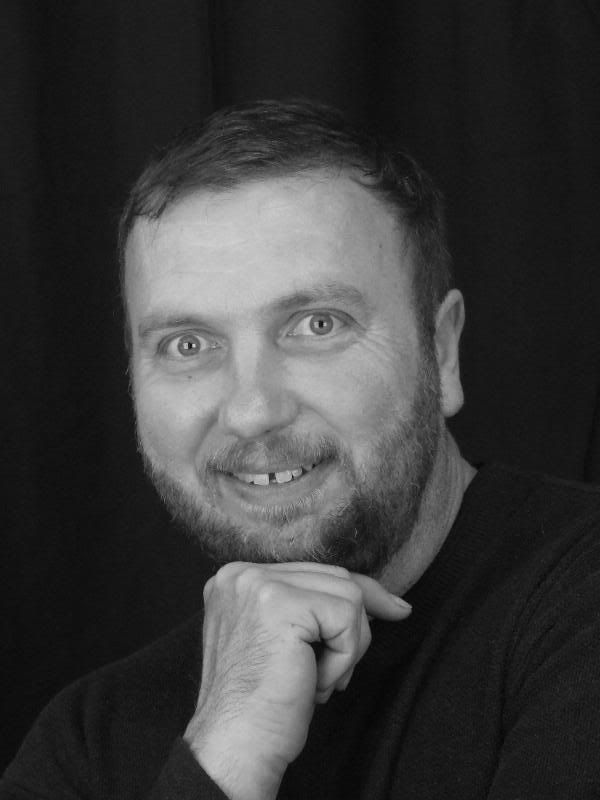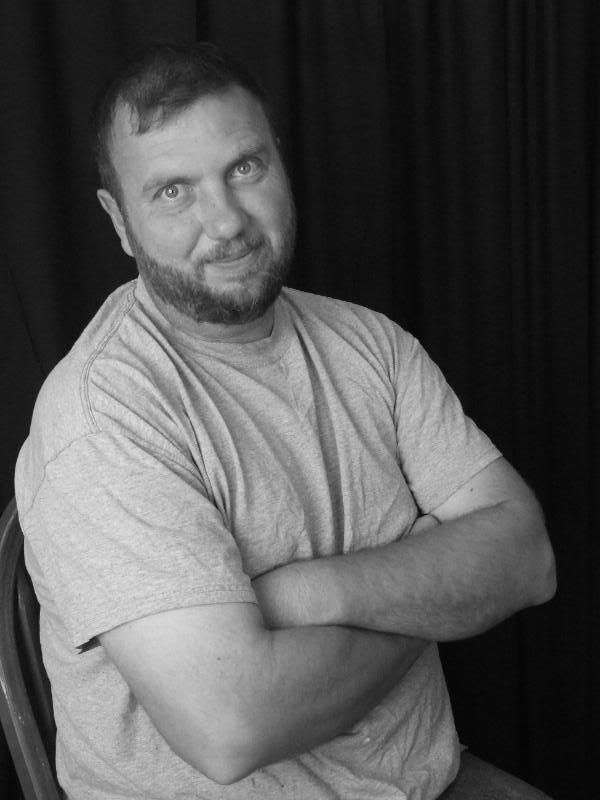 .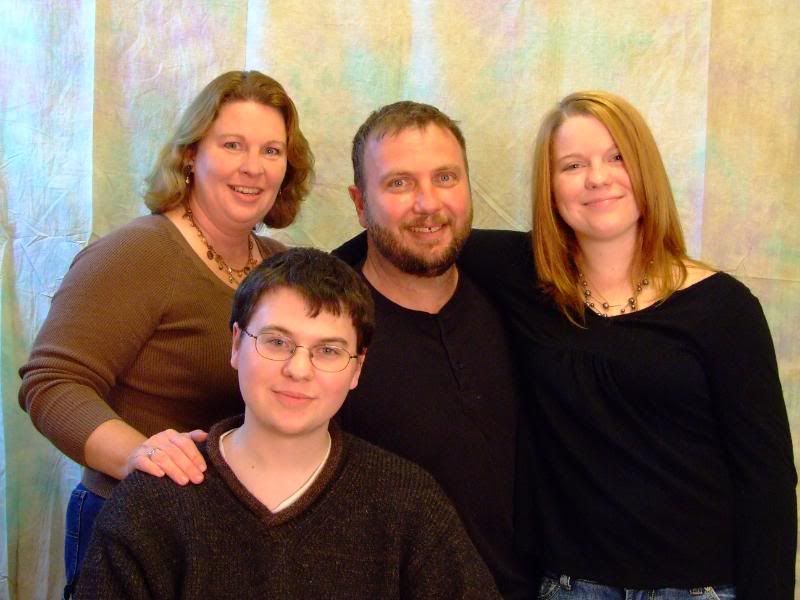 .
Pressing on . . . .