Last night Tammy and I went over to the church garden and picked a huge basket of Swiss Chard, as well as a couple of zucchini.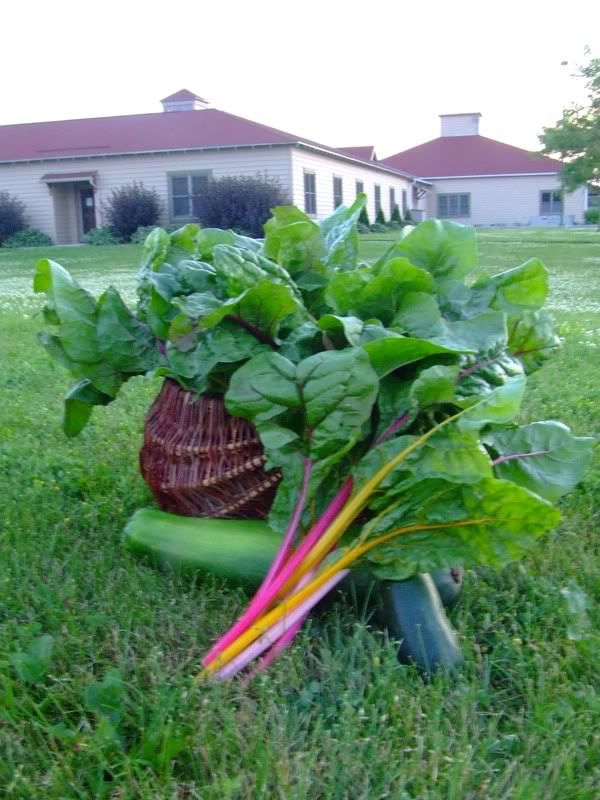 This morning I took it over to the food pantry just before they opened for business. There were about a dozen people (including some elderly and a child) sitting out front waiting for the window to open, and they called out some friendly jokes when I drove up. But they were really excited to see the produce I pulled out, and both they and the volunteers asked me to pass thanks back to all the garden volunteers at church.
In two weeks, the next time the food pantry is open for distribution, we should have a LOT more squash and some snap peas. I'm thinking I should bring along some spare eggs from home, too. I'm really starting to wish we'd planted more.