Christmas To Do List report: not nearly enough progress on #3, and getting close on #10. The rest, sadly, is untouched. I think I'm going to take a day off later this week so as to jam on things when I am not expected to be in 3 other places.
.
However, I did get to see the Christmas Train on Saturday night, which was a very cool thing.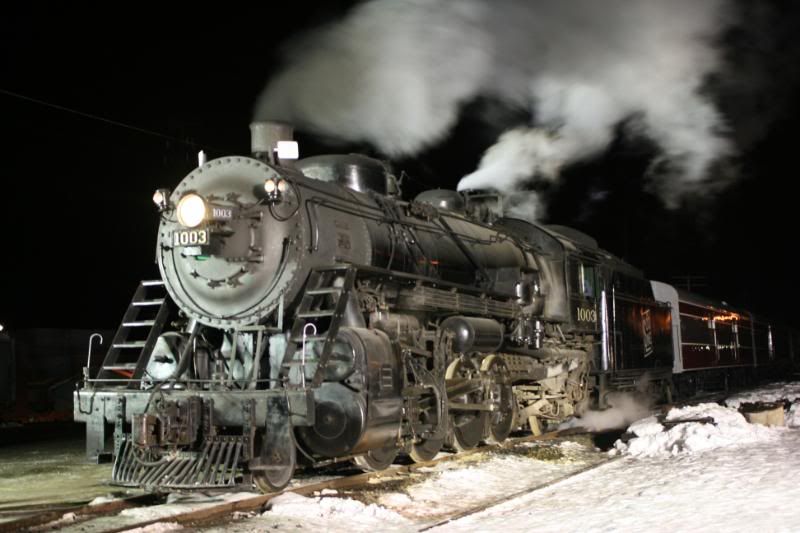 I also spent much of Saturday at the salon, doing another batch of "glamour shots." It seems our clientele for this kind of thing tends towards girls posing for holiday shots, rather than ladies looking for the fun of something mildly risque. But there's no question that having Pam in front to do hair & make-up, with me in back to shoot the images before even very little girls can mess themselves up, is becoming a popular item. We're going to do it again in January.
.